Best ever Barbie!
"This is one of the coolest purchases I have made - it's an incredibly high quality unit for a very reasonable price."

Slick New BBQ
"Very happy with our purchase it fits perfectly on the deck of the unit, and we have space now for other things."

Great Xmas Present!
Christmas was around the corner and before I knew it it was on my wall.Cant stop raving about it and it's by far the best BBQ I've ever owned.

Space Grill's new 2 Burner packs a punch. The award winning design allows for amazing space saving on balconies and smaller outdoor areas. It's also easy to set up and pack away, and when folded down its sleek design avoids large and unsightly BBQ's from ruining your perfect view.
the little grill that can
The modern and stylish 2 burner Space Grill ticks all the boxes for smaller families or people with small outdoor spaces or balconies. Offering many of the great features of its slightly bigger brother while taking up less space and making more room for you to enjoy your outdoor area while not compromising on the high-quality BBQing you have come to expect from a Space Grill.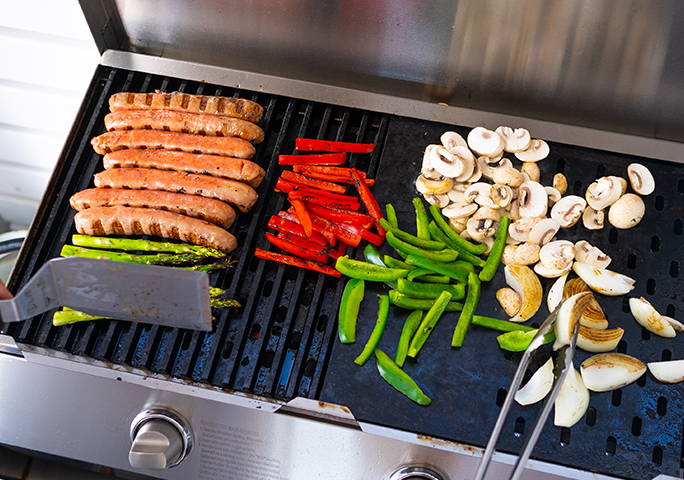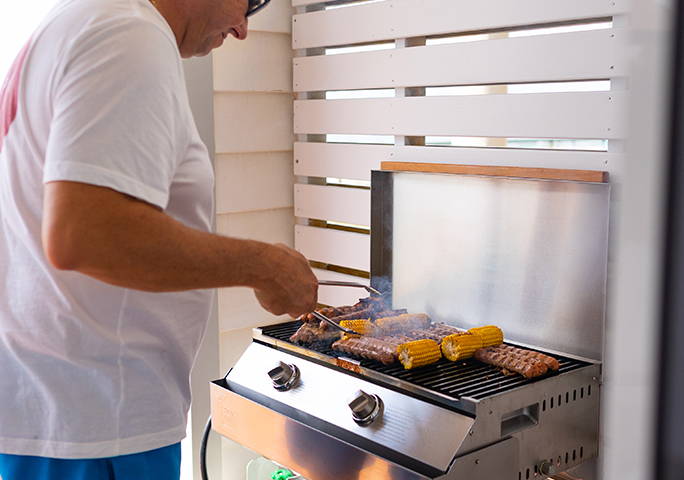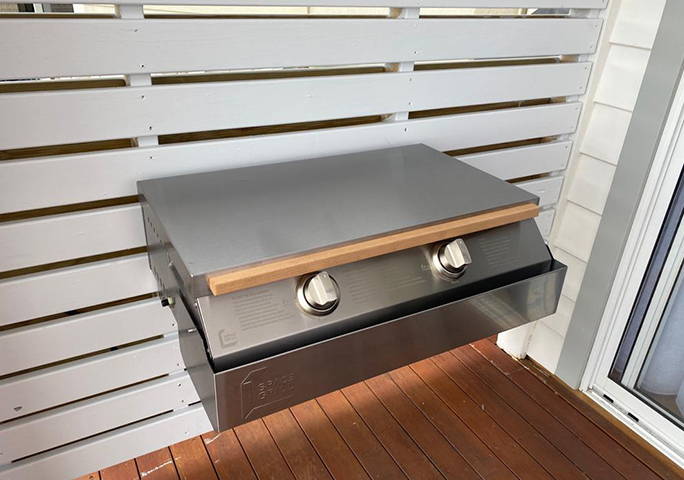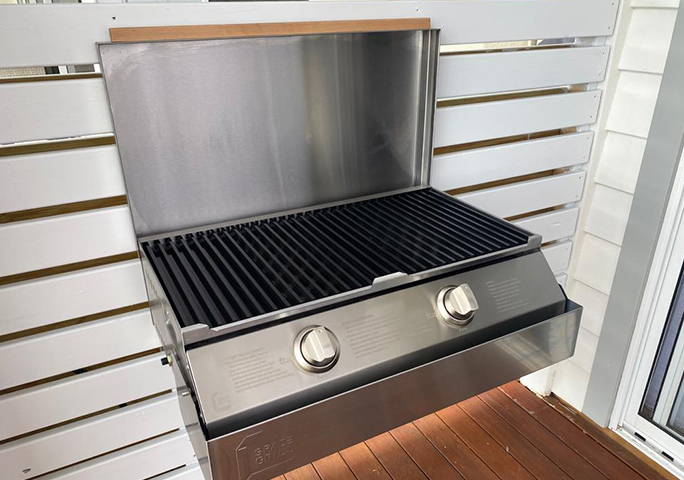 Space Grill's light weight and compact design combined with our portable stand makes it the perfect -- take anywhere grill.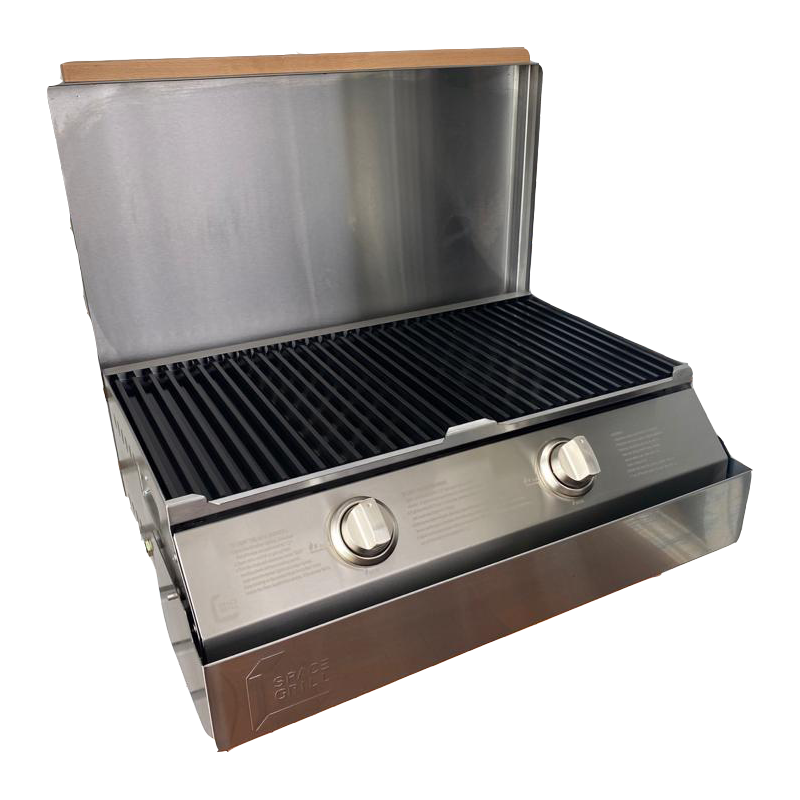 The innovative design of our 2 hook burners ensures even heating across the entire cooking surface, while reducing weight and space.
This newest feature just adds another improvement to the award winning Space Grill. You don't have to fuss with removing the lid and replacing it, the new integrated lid opens seamlessly and still acts as the perfect splash back
LASER ETCHED CONTROL PANEL
A returning feature from the Space Grill Plus, the Laser Etched control panel ensures instructions and important info stays readable and doesn't fade over time.
The Space Grill has always been simple to clean with its built in pivoting drip tray. Updates to the design make this even easier to remove and replace making cleaning hassle free.